5am: Wake up and (begrudgingly) work out.
7am: Arrive to my desk for this J-O-B.
7:15am: This PHENOMENAL idea of what to do with my life next comes to mind.
5pm: Leave work and still fantasize about not having to do a commute anymore.
11pm: Tucked in for bed, ready to dream about my idea.
Missing element: Blueprint for that great idea to actually come to fruition.
A while back, I wrote about moving from fear to action (check our August 16th article) but I focused on leaving fear behind. The "to" in "From Fear TO Action" is implementation and that also needs to be talked about!
Implementation can consist of a lot of key factors but one thing for sure is that it starts with self. Entrepreneurs and Small Business owners like ourselves usually have tons of ideas, all the time. The best ideas are the ones put to work. Otherwise, ideas stay just that. They'll never just wow you and all of a sudden the outcome you wanted falls from the gentle, blue sky. Nah, they take motivation, dedication, strategy, support, and grit. For your idea to really happen, you have to make it your business. Be sure YOU are committed to making your dream come true and nobody can stop you. Besides, it's all a game anyway. You win some, you lose some, but a good game never ends at draw. While doing my own research on how to make my dreams a reality, I ran into this quote by Todd Herman, a pretty successful guy- "That's where the game of business is played. It's more between the ears than anywhere else." That's right, he said it's all in your head.
Now, this idea to write about implementation stems from a podcast episode I caught on Unmistakable Creative, interviewing Todd Herman. I read the aforementioned quote on him and that is actually what sparked my interest in the guy. Todd is a Success Coach with a niche in teaching mental toughness. He helps serious clients implement their ideas toward success. You have to be firm with yourself in your moves. Don't allow yourself too much slack- it will warrant no progress. A break from the plan for one day can easily snowball into weeks and then years. So get out of your own way and start with writing things down. After that, sort it out; prioritize and plan. Implementation, while it relies on your personal drive, may require the assistance from your tribe. What some may call their board of directors I call my tribe. They support me by being there first hand with all of my crazy ideas, planning, execution, and success (failures, sometimes too.) When I wanted to take writing seriously, I called on those with experience, a network, and/or passion about the field to help guide my way.
My passion for writing lead to work in content development. Currently, most quality information marketed in media is carefully curated content. That includes videos, not just written ads or infographics. You have too much on your plate to create content? Ok, that's a real possibility. Entrepreneurs and SmallBiz owners wear many hats, constantly. Don't let your plate being too full prevent your business from putting out quality work. Outsourcing can be your ticket in! If you know you're not in business to create captivating, storytelling, downright AMAZING content, hire someone who can. Research companies and writers who focus their services for small business owners. Work out a budget that won't put you in the hole but will also pay for quality writers. Remember, you get what you pay for and free isn't always the best option.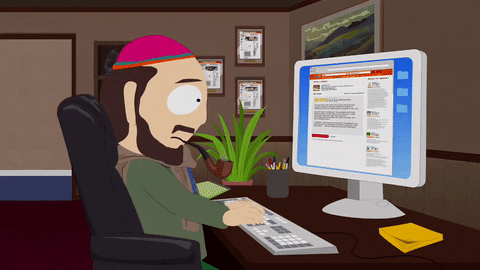 Alright, I feel your pockets burning and eyes rolling when I mentioned money so let's recap a little here. Idea implementation includes writing the blueprint, planning and executing the moves, and receiving support from your tribe. Let outsourcing for areas where you may not have expertise help you succeed. You don't want your business to potentially be good; be certain to make it great! A quote that stuck out to me more than anything else Todd said was "Potential is the crutch that average people use to describe their mediocre results."
Too. Real. 
That may come off harsh but hey, you have tough skin. You're a boss. You're running the show! Never allow your business, or ideas, to dwell in it's potential. Seek counsel from your people on who to use, where to go, and what should be said. Use your tribe to ask for recommendations of service providers. Don't get so caught up though in others' opinions that you lose sight of the direction of your original idea. Just, whatever you do, don't let your idea go to waste because you made the wrong move or no move at all. 

Get to it-- we have millions of ideas from our creative geniuses and driven business owners we are waiting to see come to life! Also, if you're looking for that successfully implemented idea  to fall from the gentle, blue sky-- start with us. JaliCreatives likes to create content and help people just like you,  just saying :). 
For more information on Todd Herman: www.toddherman.me; on Unmistakable Creative Podcast : https://unmistakablecreative.com/; Podcast with Todd Herman on Unmistakable Creative: https://unmistakablecreative.com/podcast/dispelling-myths-of-success-and-goal-setting-with-todd-herman
Please reload