By now, you've probably realized the importance of reaching your client base and using social media to do so. When it comes to using social media to market your small business, are you making your mark? Better yet, are you gaining the sort of exposure your business needs to flourish and be successful in today's saturated marketplace?
It isn't enough today to just have a social media presence – that's the equivalent of having a car in your garage with no real intention of driving it. In order to get the exposure you and your brand need, you have to get proactive about marketing your products and services via social media.
I know what you're thinking: social media marketing – or just managing to develop daily posts – can be a BIG undertaking, especially for a SMALL business. However, the two most important components to understand about such an undertaking are EXECUTION and ENGAGEMENT. HOW you use social media platforms to market your business and WHO you interact with through your brand's social conduits are major key factors in business success that shouldn't be ignored.
EXECUTION IS EVERYTHING
Making purposeful use of your business' social media accounts is a prime place to start your marketing moves. Got a Twitter account? Experts suggest developing and using unique, custom (and, of course, professional) hashtags that can not only group your tweets, but also help your brand's words stand out in a sea of millions. With Instagram posts, you can save time by using the same #hashtags or slight variations to share your photo and video posts with potential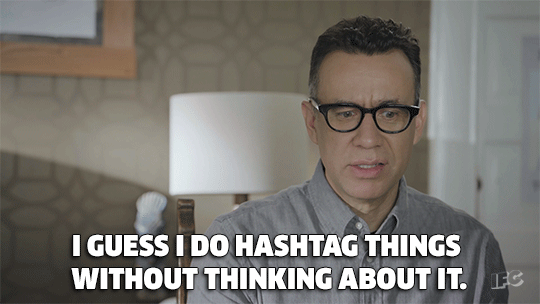 clients while maintaining the same grouping benefit. The use of hashtags on both of these popular platforms also allows you to share specific brand stories or moments that are meaningful and memorable to your audience…just be sure to keep them clean, concise, and focused.
Thanks to social media platforms that offer "story" features (Facebook, Snapchat, and Instagram), gaining exposure while sharing your story can be achieved simultaneously. "Story" allows you to use short moments to showcase your services and products, offer a behind the scenes peek into the production process, or even introduce members of your staff using your mobile devices. You're able to mix marketing and engagement methods while harnessing the literal power you have in the palm of your hand as a 21st century small business owner. Executing these methods doesn't have to take much time or effort, but the significance of quality and consistency in doing so MATTERS!
Speaking of consistency, using the same handle or username across platforms is an easy way to create a social media presence that makes following your business a breeze. This act in uniformity can also make scheduling tweets and other social media post via Hootsuite or similar, time-saving social media managers just as easy.
PUT THE "ENGAGE" IN "ENGAGEMENT"
Social media platforms are built around the art of interaction and having conversations with other users – which means that who your business reaches and relates to is just as valuable as how you go about using the platforms to market your business. Across platforms, make it a priority to follow current clients, investors, supporters, similar brands, mentors, idols in your field – and ENGAGE. Start a conversation around a product or service, join a thread related to your business' interests, ask a question directed to a fellow boss you look up to. Don't let fear or nerves keep you from connecting. You wouldn't attend a mixer only to stand against a wall, right?
The connections you build via your social network these days share a strong correlation with the success of your business and the reach it has. Go beyond basic posts and feel empowered to lead discussions, host Q&A sessions, live tweet an event, or offer followers the chance to chat with you via a live conversation. All of these examples can help you put the "engage" in "engagement" while marketing the in's and out's of your enterprise.
While these two aspects of social media marketing are among the most important, there is always more you can learn and employ to help your business make its mark in the social media atmosphere. Remember that effective exposure and engagement efforts take time – even if some brands and celebrities make them look easy. Stay the course!
Please reload