How often do you read old material when looking into a new business? I'm not talking about verifying the validity of a business by reading their old content and old (but informative) blogs, but old product descriptions and old services? You WILL NOT WIN new business with stale information.
Usually we don't spend any time on old things unless they benefit us. What happens when you search keywords for a business and it pulls up old and outdated info in their content? You are misled and ultimately set yourself up for let-down; let-down that rarely leads to a return website visit. If your business is the one with old info- you'll likely lose the opportunity to properly educate your potential customer on why your business fits their needs, today. They would have vanished by the time they realized they were reading old data and we don't want to lose people that way! Providing old info and not constantly updating your content to reflect current business standards and practices will turn away potential earnings. Just like you update your social media every time something awesome happens, you need to be updating your business content as well.
Instead of preaching about why it's important, let's first discuss what could go wrong---
1.  A buyer will expect what the old info is describing. If you don't have what they want, you lose them.
2. Wrong information about your business will spread. How many times have you "shared" an article on social media without reading it? Imagine your friends re-sharing old info about your business?
3. Outdated content is simply not a good look. Not here, not now, not ever. For potential customers, your content is everything. It persuades or dissuades them from learning more about your business.
4. Your site visits will decrease. With wrong info, fewer people are going to click the link in your social media profiles to your website. No clicks, no conversions.
5. You are no longer telling your story, your way. You go from getting your message out to sending the wrong message. Unlike what they say about celebrities, not all press is good press.
Avoid falling in the internet's "small business black hole." Small business owners don't always have a massive advertising/marketing/proof-reading team. Without a major marketing team pushing your business, you could really lose traction from your targeted network. If nobody is clearing up any discrepancy on content, you cut your market even shorter. To take on the task of leaving old content up, watching it spread, and then defending the correct, updated content is beyond overwhelming to even imagine. Just place yourself in the buyer's shoes and recognize how stale, outdated info would leave a bad impression on you. So, what are some ways to avoid having stale content damage your business's reputation? Well one way that we know for sure is to set a regular schedule to read and update your content. Be certain to create a checklist of things you want relayed through your content message and if you find your current content is lacking, well, it might be time to give it some work. Don't worry, it happens to us all if we don't get reminders. As a content company, even we have had to make a schedule to stay on top of putting out fresh content for ourselves and for our clients. It can be done and it can be done with ease! For those of you small business owners reading this, we love what you're doing and totally want to be sure you feel your best message is making it's way to the public. If there is something you need to be checked out, even as simple as reviewing for advice/upgrading, give us a holler. We are always open to helping fellow business leaders ;). Until next time, we'll be checking your content and loving everything you're doing for small businesses all over-- from near and far.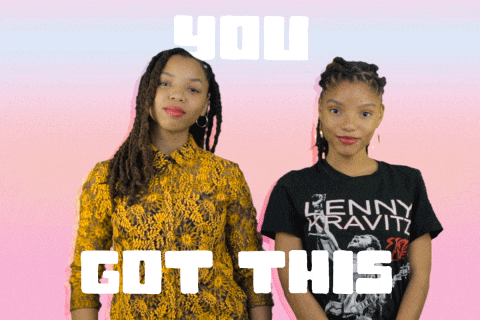 Please reload