Focus On Refreshing Content!
Blame it on technology, Millennials, or that innate pursuit of "the best", but one thing is clear: the people want FRESH. Whether it's fresh news on your website or in your print media, the ingredients used by restaurants and meal delivery services, the clothing and accessories offered by up and coming designers, or the inventive tracks that fill playlists, today's consumers are constantly on the hunt for the new, the refreshing, the now. So when it comes to your small business' content, what's so different?
No matter what products or services your small business offers, featuring content that's both fresh AND refreshing has more benefit than you may realize. In fact, investing in refreshing content just might be the small business game-changer you've been hoping for.  
Here are a few ways that a focus on refreshing content in the long run will pay off for you and your brand--
Refreshing content keeps you relevant - In all honesty, brand and business relevance is directly correlated to what's fresh and new. The products and services you offer may not be groundbreaking or cutting edge, but showcasing them through innovative and unique content curation will keep your brand at the marketplace forefront in an age of flash-in-the-pan, here-today-gone-tomorrow enterprises.
Storied brands and companies that have weathered decades – and even centuries – of change have done so, in part, by realizing the importance of invigorating the look and feel of their content and marketing efforts through the years.
You've already taken the risk of starting your own business, so don't be afraid to take additional risks when it comes to shooting commercials for social media or even creating your own memes or gifs to keep your content on the fresh side of the consumer radar.
Refreshing content draws attention - Take a second to think of when favorite musical artist releases a song that's a departure from the rest of her catalogue. Or when a carmaker tweaks a design and gives a model new life. Whether successes or failures, these examples speak to how the power of innovative creation, regardless, draws attention.
When it comes to your small business, not only does unique, refreshing content get attention, but that attention can be monetized. Think of how you can cultivate your niche or your knowledge of your audience and find opportunities to develop content that speaks to them, speaks to your brand's values, and grabs their attention. Do you have a new skill or product line to share? Thinking of changing up your shipping practices? Believe it or not, you can develop attention-getting conversations and content around even the most basic practices -- which in turn can get you the feedback – and financial support -- your business needs to be its best (whew!)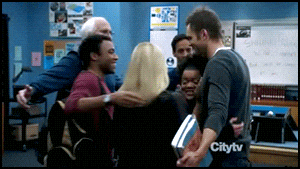 Refreshing content breeds community – Generating revenue is an important goal of most small businesses, but the formation of communities and brand-related followings can be an incredible byproduct. A number of popular fashion, entertainment, pop culture, and minority travel entities have managed to do this in only a few years. But how? You guessed it: refreshing content. By offering engaging and energizing content that keeps site visitors and social media followers coming back, these brands also create a sense of community or belonging for those along for the ride. For your brand, think of ways your content can build a sense of togetherness and a loyalty that will make your client base feel more like family. Will this mean a series of brutally honest blog posts that feature not-so-nice product reviews? An unconventional account of your small business' start? A video diary – with meltdowns included -- chronicling the struggle behind the hustle? The answer will be a bit different for each small business, but thinking along these lines will lead to the creation of some community–creating content.
That may have been a lot of information to digest, but don't get overwhelmed. The Jali Creatives team knows that keeping things fresh can get a little tough, so don't be afraid to share your fears, worries, or concerns along the way. We're also here to help you implement the content changes that'll keep your brand far from stale.
Please reload