A Good Content Writer KNOWS Your Business
By now, you understand the importance of hiring a content writer that understands the nuts and bolts of your small business. But it's also incredibly important to make sure that the person responsible for your brand's content knows more about your business beyond the facts and figures. Does this person know the personal backstory that influences your business? Does the person know the experience that inspired your sales pitch and business plan? There are a variety of questions you should ask yourself before entrusting a content writer with telling your business' story, but starting with these three questions is your best bet when it comes to keeping your content on target.
Does the person know your business' outlook? Chances are, a content writer who doesn't know or understand the vision for the future of your small business won't be able to create content that reflects the growth and success you're hoping to achieve – no matter how talented he or she might be. Just as you would with stakeholders and your client base, spend the time and necessary to share the tentative outlook of your enterprise, emphasizing the key points that your resident creative can't afford to miss. Once content has been created for your review, consider using time for revisions as time to also check in and ensure that both boss and content writer are on the same page when it comes to the path ahead.
Does the person know and understand your goals? As a small business owner, you'd expect to spend a good amount of your time sharing your goals with potential investors, but it's just as important to do so with those within your business – especially your content writer. Making both your personal and business goals known to the person at the helm of your brand's content not only helps to convey the reasoning behind what you do and the services you offer, but it also helps to endear that content writer to the work he or she creates. Rallying around common goals works for sports teams season after season, even as coaches and starting lineups change. Why? Because the mutually shared and understood goals of the team motivate both players and coaches to work hard, do their best, and keep the wins in sight. By making your goals known and understood early on, you're doing your part to employ the same strategy with your own team, no matter the field of play.
Does the person know your opinions? While it's important to ensure that your content writer knows the outlook and goals of your business, it's also important for that person to know and VALUE your opinions – work-focused and otherwise.  For a content writer representing a small business, knowledge of the owner's opinions on everything from font choices to politics matters immensely when the brand's story is at stake. As an owner, don't shy away from sharing the strong – and even the not-so-strong opinions you have about things that relate to the core values of your business. Love the idea of incorporating client testimonials in future blog posts? Prefer the use of third person to first person on the business' website? Having conversations around even these aspects of content curation offers content writers insight on what works, what doesn't, and even avenues for innovation that could prove best for you and your brand.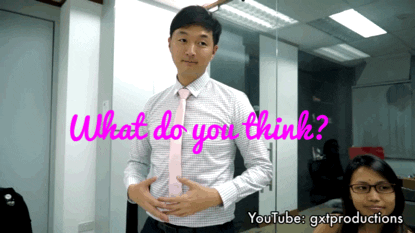 Remember that working with a content writer should be a collaborative experience where communication is both clear and consistent. Cultivating a relationship where you both can share your thoughts, goals, ideas, and sentiments not only builds a substantive rapport, but it aids in building a shared system of values within your small business. Here at Jali, our team is dedicated to knowing your business and using our skills to create the content necessary to help your small business authentically stand out. Reach out and let us help you shape your brand's story through content that works!
 
Please reload