"The benefits of switching it up."
Seven minutes. I counted. I counted that for seven whole minutes I stared at a stark white blank Word document. I couldn't bring myself to even attempt to write what was due. It wasn't because I didn't want to get it done or even because I didn't have the data I needed. I was just feeling unmotivated, uninspired.
Fast forward to a few hours later spent people watching at Starbucks on Piedmont. Mostly everyone came in, ordered, and left. A few soldiers held down the fort at whichever table they could find open and the brave ones left their belongings hoping their space wasn't taken over by the time they returned with their grande skim-latte. I saw so many different expressions on their faces and even overheard a few conversations. Conversations of brainstorming, client follow-ups, and even trying to prioritize which tasks to begin working on. The air of "getting business done" filled that space. It must've rubbed off on me because I knocked out my article in about 45 minutes after I finally started. This just reaffirmed to me that sometimes we just need a change of space and change of pace to get our mind flowing with inspiration and ideas.
Find the Sunshine-
Exposure to sunlight increases the release serotonin: a hormone found in the brain. This is associated with mood-boosting. Serotonin also leads to us being more focused and peaceful individuals. Very few can actually sit in the warmth and light of sunshine and sleep it off or feel totally out of it. So, find you some sunshine and get focused, baby!
Change the Scenery-
While consistency in a stable work place is great for structure and organization in success, sometimes we get dulled out by seeing the same space so frequently. As a business leader, a creative, or just someone trying to get their work done- switch it up! Go to a local coffee shop or bookstore. If the weather is nice and you're keen on the outdoors, head to your neighborhood park. Change your scenery and give your eyes something new, inspiring, motivating to look at.
Set New Deadlines-
Now, don't get overwhelmed. I know deadlines are already full of pressure to be completed but change your deadlines and still get your work done efficiently. Instead of looking at your task as one big project, break each step up to set you up for small accomplishments. For example, if you have to update the web-copy on your website, do it topic by topic or page by page. Once you've completed one, mark that task as complete. Do this until you've completed the entire project. The more we feel accomplished, the more we are motivated to get accomplished.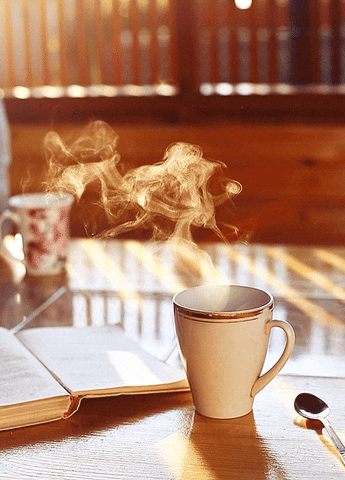 Slow Down-
Some saunter along while others have been moving full speed since they started moving. It's easy to find ourselves getting things done efficiently but is the outcome of our work effective? Do you find you get everything done but some of your work is just boring or missing that "it-factor"? Slow. Down. Stop being so quick to get something finished. Take time to review and truly analyze if your work needs more attention or fresh ideas/angles. Being careful to proof your work offers you the chance to enhance the final product before moving on to the next task.
These are just a few practical ways we wanted to share with you on how to beat the "creative mind block." As small business leaders, we are constantly busy with tasks all over the place. Because we are smaller in numbers doesn't mean we have to be weaker in impact. Take the steps necessary to change things up in search of inspiration for more evergreen, innovative, creative work. Each of these suggestions have helped us personally in some way. The world and your target audience are evolving constantly. Let's change things up to stay on top of the next big way to lead in your business!
Please reload