Ways that Your Passion and Story Can Create Income
Can you pinpoint the value of an incoming email from a new client? Of course not, but you know it's leading somewhere. By the time you've reached an email from someone interested in what you have to offer, you have the first leg in the door to locking them in as a potential client. The question of what to do next isn't our focus today. However, we want to explain to you the steps leading to their decision to reach out.
Let's get into some methods of sharing your story that we have found to be effective in making your business money:
Snapshot Blog Articles:
Ever find yourself stuck on Facebook for hours reading about the yummiest chocolate chip cookie recipe after you finished an article on ways to work from home after reading about who know's what else? Yea, we have all been there- sucked into the dark hole of the internet. You know what lured you into the article in the first place? Well if it wasn't gossip that you were dying to hear, it was most likely evergreen content consisting of a great visual image paired with the first few sentences of your blog article that seemed so interesting that the "click" was necessary. These articles we try to skim over but often click anyway are "snapshot" articles or "instant" articles. In 2016 both Facebook and Google introduced this concept and over 70% of users finish the entire article. At such a high percentage, you'll want to put out great content, not just good. With strategic content, you can get that click from your audience, without a doubt. Because they are articles on Facebook- and the same algorithms affect visibility of your article the way it does ads- you'll need to invest a few dollars and an awesome sponsored content schedule. Stay loaded with content and have money in the bank to get those articles noticed on your network's timeline. Noticed articles lead to website clicks and hopeful new business (bring on the dollars $$.)
From Ad-clicks to Web-page Views:
Don't have a blog for your business? It's ok to not blog if you don't feel that's your 'thing' (we recommend blogging for so many reasons though-- check this article) but you still need well written content. Nothing worse than clicking an ad or link to webpage and finding typos or poorly written content on the screen. Coming off polished, proofread, and professional creates a stronger trust of your services to your consumers and clients. Create Facebook and Google ads that you are happy to pay for. Just like we mentioned boosting your articles earlier, ads cost too! Prepare to spend within your budget and pay close attention to monitoring the analytics to find what ads/search engines are worth the money. The algorithms will keep tons of people from viewing your ads if you don't invest a little, just keep that in mind.
Keeping It Authentic:
Whether you are using evergreen content, native ads, or whatever: Keep. It. Real. We can't preach this enough. Try using content that simply tells your story. Don't try to sell anything. Don't try to persuade. People respect and are drawn to "true stories." Think of how many small businesses you have supported simply because you found out how or why they started. Also, when you talk about your passion, it shows. Readers definitely detect anything not real, not fueled by passion. Don't be a part of that number folks. Let your truth passively make the sale.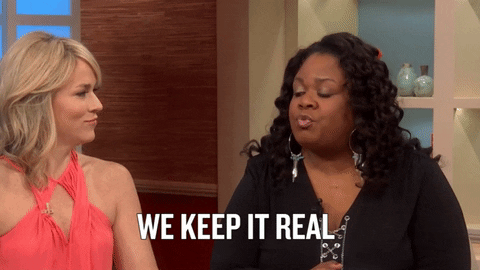 Those these are just a few practical ways to monetize your story, they are no less effective or important to leading a new or interested client in. Hope we have helped point you in the right direction of your decision to share your story and how. We are all eyes and would love to read about you and your business some day real soon. Have an awesome time telling your story guys!
Please reload