Marketing Is About More Than Making Money
Many business owners equate marketing with the money-making side of things, but it tends to be more qualitative than quantitative. Before you break into small business marketing, there are a few key things to keep in mind when it comes to the process. Not only will these points help you build a strong marketing foundation, but remembering and employing these will help you make the most of your small business marketing efforts.
Remember that marketing and advertising are not exclusive — Though they may sometimes seem synonymous, marketing and advertising are NOT the same thing. If marketing your brand is your goal, then your focus should be promoting your business and its message without immediately attempting to sell a product or a service to your audience. Starting out, experts advise that business growth through marketing is based on attracting and retaining a solid customer base while emphasizing the value of the CUSTOMER to your BUSINESS — not the value of a PRODUCT to the CUSTOMER.
If you're a bit unsure of what this means or looks like, take a minute to think about how storied brands and companies S.C. Johnson, Coca Cola, and even McDonald's have built empires tied strongly to their dedication to supportive consumers and not necessarily to the four p's of marketing mix. These brands and so many others have managed and marketed through the ebbs and flows of consumerism through the decades and you can do the same by following their lead. From here, develop a plan that works for your business and keeps your clients at the forefront.
Remember that marketing should be customer-focused — While some may challenge the adage that "the customer is always right", it's hard to argue that customer-focused marketing is a foolish tactic. Just like the engagement of your audience can make or break your small business, so can off-target marketing. To make sure you're as spot-on in your efforts and aren't wasting time or resources, take advantage of market research and the feedback of your audience. Client-centric companies and entities are often not only successful because of the services and products they provide — these companies are also often so in touch with their clients and addressing the need(s) of their clients that their values and messages resonate well past sales figures. Whether you're trying to choose between proper marketing images that represent your brand or you want to develop a special service that may not seem worth the risk, studying existing market research data or even hosting your own in-person (or online) focus groups can provide the insight and return you need in order to make your next move your best move.
Remember to work the Web…because the Web works! — With a marketing plan and a handle on the needs and values of your audience, the internet is today's go-to space to flex your marketing muscle. Whether it's by way of your business website, social media platforms, or even email (yes, email), make the most of the ways you can market your brand across the World Wide Web. Modern day marketing in the digital space has reached a fever pitch and the numbers don't lie. According to reports, 96% of SMBs say they use social media in their marketing strategy and almost 90% of marketers say their social marketing efforts have increased exposure for their business, while 75% say they've increased traffic. Brand recognition and product placement on the timelines of customers is paying off, but so is sliding in their inboxes with important news, exclusive offers, and helpful hints that carry value. Using what you know about social media, quality content, and audience engagement, consider working with a current influencer to help market your products and services or developing a newsletter that brings your voice and your brand directly to the consumers you want to reach.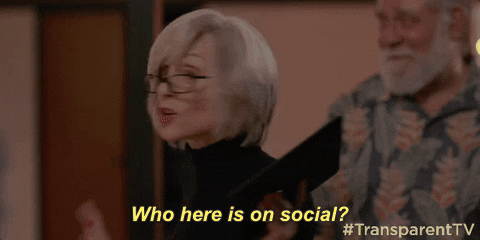 Marketing might be new territory for you, but blazing the trail will be worth the growth and gains your small business can claim. If you've already gotten the ball rolling, but seem to be falling short, connect with us here at Jali Creatives and let us know how we can help. Need help crafting an eye-catching email campaign or a successful set of social media posts? No matter the need, we're here to help. Reach out and let us help you reach your marketing goals!
Please reload