When you think about it, Millennials really DO get a bad rap. Baby Boomers consider us lazy, tech-obsessed, and to blame for most of society's current woes. Gen X'ers think we're entitled and spoiled. Generation Z thinks...well, let's not even get into what Generation Z might think. Our reputation may not be the best, but for the generation of us born between 1980 and 2000 (give or take), our economic power, prowess, and potential to chart new territory just might be.    
According to Forbes, Millennials are reshaping workplace dynamics and driving the current entrepreneurial wave -- and are showing no signs of slowing down or stopping any time soon. While this is incredibly empowering, there are still some cross-generational things to keep in mind as an '80s baby-turned-boss working to build your legacy in business.
1. Social media is a powerful tool. Use it wisely. As a member of the first generation to embrace and develop a sense of community via social media, use your confidence in the ability to use these platforms to cultivate your client base, start a conversation relevant to your business and/or services, or even to reach out to potential mentors, collaborators, and industry idols. Offer followers the chance to engage with you openly and frequently as a brand-boosting way to build community and support for your business in the digital space. NOTE: Because your profiles serve as the digital representations of you and your brand, be sure to prioritize professionalism and leave the questionable post material, petty posts, or similar sentiments for private, analog conversations. As we here at Jali always urge, be authentic -- but do so tactfully.
2. Learn from your elders. A number of the world's richest CEOs and power players -- like Oprah and Bill Gates -- are Baby Boomers, and Gen Xers who made major moves and built their empires in the pre-internet era. Take a tip from more seasoned business owners and focus on the things they and others did in the days before dial-up: in-person meetings and introductions, free demos and good old fashioned HUSTLING. We Millennials may have much of the world at our fingertips these days thanks to smart devices, but don't be afraid to develop relationships and connections with business owners of all ages who can stand to teach you a thing or two OFF the grid. Not only do you gain support for your thriving small business, but you can learn lessons and tips to help your brand stand the test of time.
3. Be audacious...but within reason. Millennials might be billed as the most cynical while facing some of the worst economic and societal standards the country's seen in decades, but there's a certain generational resilience about us that's undeniable. Even if the odds are stacked against the kids of the '90s and the new millennium, channel that resilience when it comes to your small business. Millennials have taken the good with the bad in recent years, convincing employers to prioritize things like remote work opportunities, flexibility in scheduling, and diversity in workplace employees. When things seem bleak for your brand, remember that you've braved The Great Recession and a number of other generational factors that could've stopped you...but they didn't. Refocus your energies and resources towards being your own tech-savvy, possibly cynical boss for the long haul. A dash of audacity has fueled great things throughout history, and your business could join the ranks.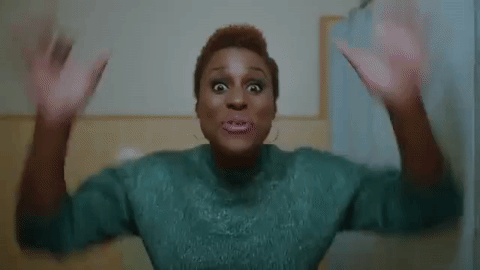 Pairing these tips with what you already know will not only help you build a stronger small business, but doing so will also help you become even more of a force to be reckoned with. We at Jali Creatives support your growth as not just a Millennial small business owner, but as an entrepreneur who has taken your life, you future, and your career into your own hands. We are to help you tap into your greatness. Also, if you have any tips you swear by as a Millennial small business owner, feel free to share them in the comment section below!
Please reload