"Your idea is absolutely worthless until it is executed. You cannot trademark or patent a thought." - Amanda Spann of Spann&Co.
While that may seem harsh, the branding and marketing entrepreneur speaks the truth. As entrepreneurs we all have these amazing ideas that could very well be profitable and of great contribution to our respective industries. In order to develop those ideas, we must start somewhere. How will you make the money? What is your mission? What do you want to be known for ... and so on. The next step to working toward your vision is to create a brand for your business. A brand is defined as "a name, term, design, symbol, or other feature that distinguishes an organization or product from its rivals in the eyes of the customer. Brands are used in business, marketing, and advertising."  Once you've decided on your brand, you then must develop its philosophy- this is imperative to its marketing success and growth.
What is a brand philosophy anyway, you ask? Well, it's simply standards that your brand represents. While your brand may represent many things, it is important to create a philosophy that your business can proudly stand behind. A major reason as to why it's important to know your brand philosophy is because you'll need to know the appropriate channels for your marketing.
If your brand is all about fun and trends then you may want to market your brand on a fun and trendy media platform- like Instagram. If you want your brand to serve as a point of reference, perhaps you should use a platform like Twitter where news and business updates are concise and easily retweeted (giving your brand a broader social media lifespan.)
Now you've got a grip on what a brand philosophy is and a vague idea of where you can market it. However, do you know how to execute the spreading of information to your target audience? Brand philosophies are best learned through storytelling. That's right, what many may deem as insignificant is actually the most important element of your marketing strategy for your brand after it's official launch. You must tell a story that not only depicts what your brand is all about but it must also be captivating. It must be authentic and absolutely full of passion in order to stand out to a potential customer. It must be done and executed by YOU. I will warn you though, don't spend too much time being competitive and trendy because you may lose identity trying to keep up with everyone else (this takes us back to having a brand philosophy to stand behind.) Worst of all, if you are still reading this knowing you have ideas you want to develop but haven't-- well, don't waste anymore time. Sit down and really write out what is important to you for your brand then get to work. You don't want to end up in the pool of entrepreneurs whose ideas are being executed by others; leaving them the profit and you the regret.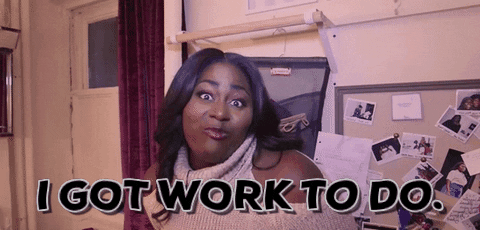 If you find you need help with perfecting the story behind your brand, our team would love to help. Our CEO is the perfect person to sit with and truly hash out your marketing goals and desires for your brand. You can reach our creative development team here. We can't wait to see what you have in store!
Please reload