3 Ways to Ensure A Better 2018 For You and Your Small Business
The final month of the year has officially started, but most of us are already thinking toward 2018 and what the next 365 days may have in store.
Whether 2017 marked the success and meteoric rise of your brand like Cardi B. or you watched your money and invested resources move in the opposite direction, there are still a few things you can do to ensure you, and your small business, do your best in the new year.
1. Develop a self care practice — Whether you first heard about it over brunch with friends, read a blog post about its importance, or accidentally discovered it on your own, the concept of self care became something of a movement in 2017. If you find yourself approaching the year ahead with existing anxiety or stress, a solid self care regimen might be essential to making 2018 your year. The best thing about self care? It doesn't have to cost a fortune or be anything to extensive as long as it involves you taking some time to recalibrate and relax.
Personally, I found peace and reignited my creativity this year through "Self Care Saturdays" that usually consisted of nothing more than a trip to the movies and a certified disconnect from the daily news cycle. So if it's reflecting over wine, reading a good book, flying the friendly skies, kicking back in your favorite sweats, or hitting your favorite fitness class, find a way to dedicate more time to self care in hopes of creating more work-life balance.
2. Start reading more — Business gurus and authorities have touted the inspirational and transformative power of the written word for years, but a number of hot topics and industry trends have inspired plenty of good reads that offer today's small business owners and budding brand builders more than just a way to pass the time. If you're looking to get your followers up, try a read like Growth Hacker Marketing: A Primer on the Future of PR, Marketing, and Advertising by Ryan Holiday. Trying to find ways to expand your offerings AND keep your clients coming back? Spend a weekend thumbing the pages of Hooked: How to Build Habit-Forming Products for a little more insight.
By spending more with text instead of texting, you stand to open yourself — and your evolving enterprise — up to a number of great new lessons and growth. Even if books aren't your thing, you can always try a magazine, blog, newsletter, or audiobook that speaks to your soul — and to those goals you hope to reach in 2018 and beyond. (Hint: You can always review our past Jali posts for a little year-end inspiration and motivation!)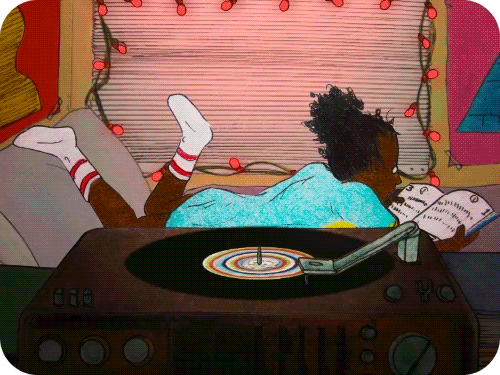 3. Commit to learning something new each week — Let's be honest. You probably have a running list of concepts and/or skills you've wanted to learn more about, but haven't had the chance to do so between running a business and managing the day to day happenings of life. While you have a bit of time to plan, dedicate one thing you want to learn to each of the upcoming weeks of 2018. Even if your current list isn't 52 or even 25 items long, you can still plan accordingly and assign any skills or concepts as they come to you.
If you're a visual person like me, go one step further and jot your something at the start of each week in your planner or on a hanging calendar as a reminder that, as time permits, you've got something to occupy those bouts with boredom that will ultimately make you sharper, smarter, and a bit more savvy in the new year. If you're at a loss for options, here's a pretty good jumping off point.
Remember that while your main focus in 2018 may be SUCCESS, the steps that will ultimately get you there start these final days of 2017. We here at Jali Creatives are hoping you end this year as strong as you plan to start the next, but if you need some help with goal setting, content creation, or executing that big idea that gets you closer to major money moves, we're here to help! In the meantime, feel free to pack our comment section with your book suggestions, goals, hopes, dreams, and inspirations for 2018!
Please reload